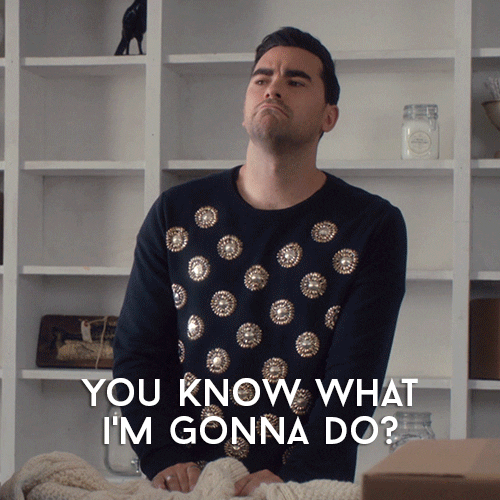 There are great tools out there to help you manage your top-of-funnel touchpoints.
But they fail you after your first meeting with a prospect.
If your business is relationship-based, sending a generic email to a prospect you recently met with will hurt the relationship. Sequences can't help you.
On the other hand, if you're meeting with a lot of prospects, you can't follow-up efficiently with all of them manually. It takes way too much time.
We've all been through it. Realized that there are a few meetings from weeks ago that have been dead silent since then.
Sometimes your prospect is simply busy and needs a great personalized follow-up from you to get things going!
Here's how you can take back an hour of your time every week and double your chances of moving the deal forward 👇
Install the Bliinx sales assistant in your calendar (install in 20 seconds here)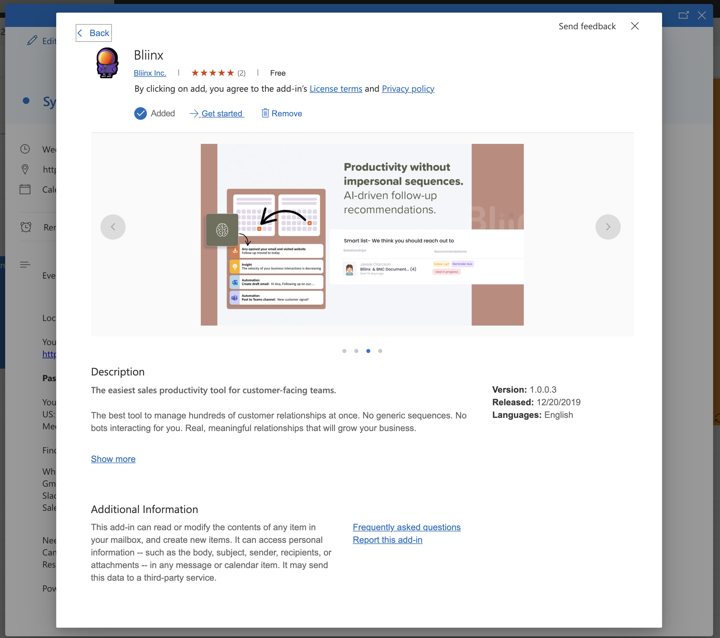 Right before or after your meeting, open the add-in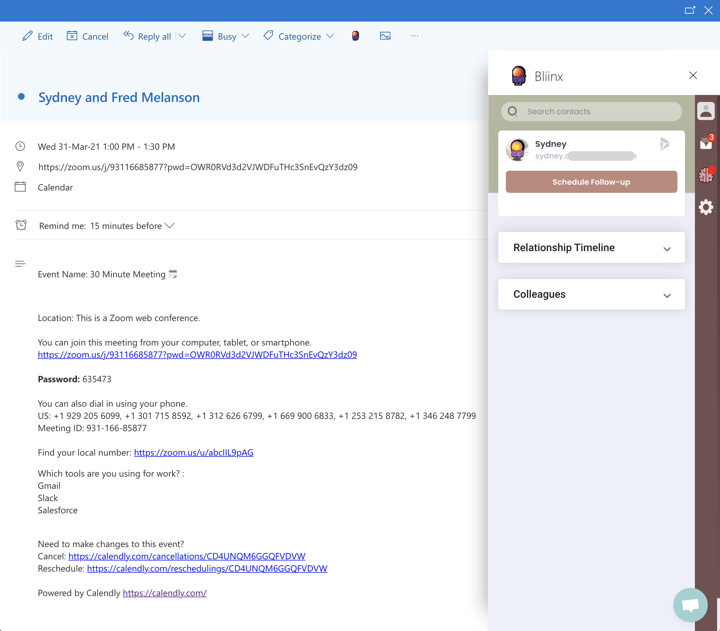 Click "Create follow-up" and choose when you'd like to follow-up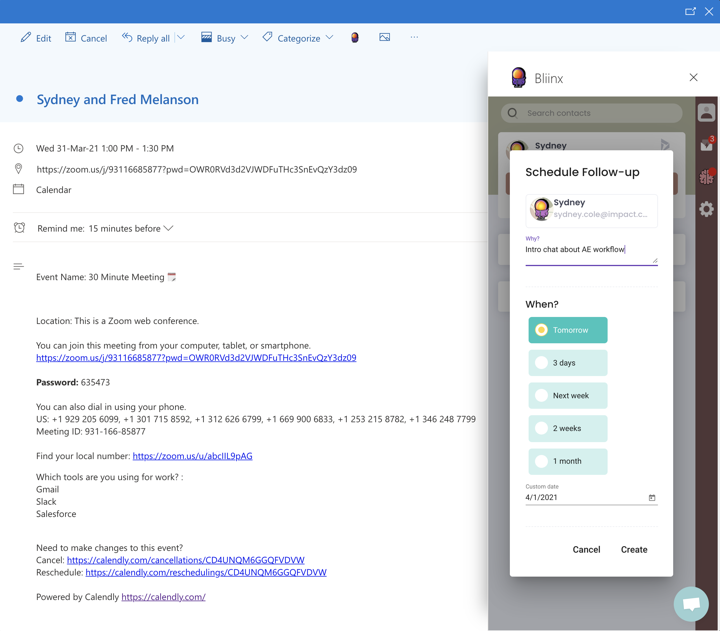 Choose from our list of templates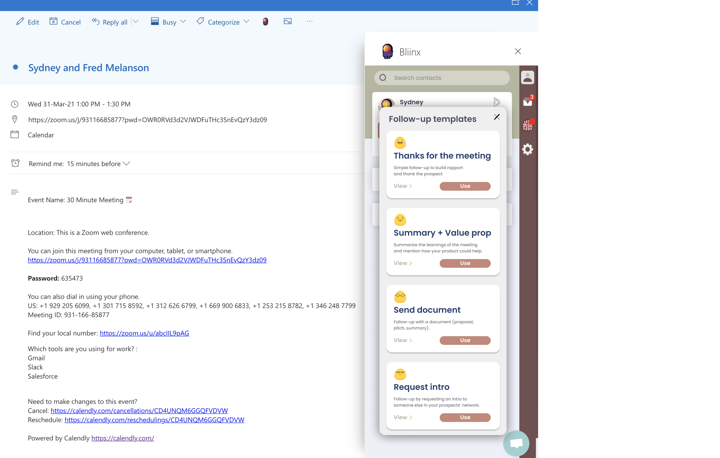 On the day of the follow-up, you'll receive an email or Slack message with a link to your email.

Modify a few things to make your touchpoint personal and timely.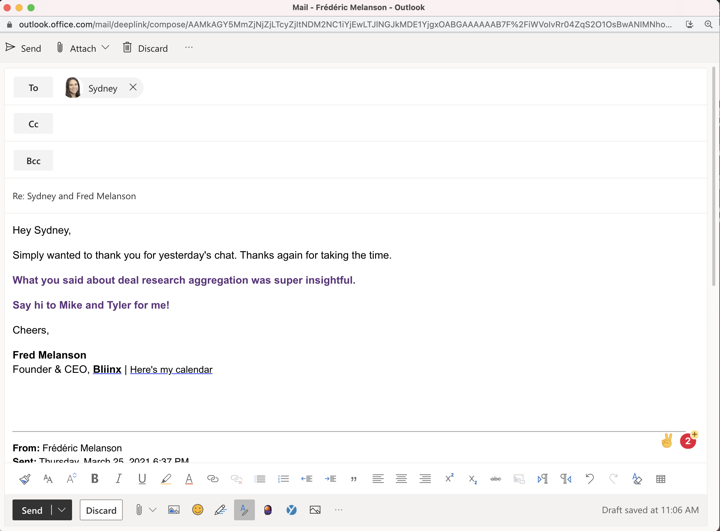 Result: Response rate + chances of next meeting increase by 20%. And you saved 15 min 🤩 🚀