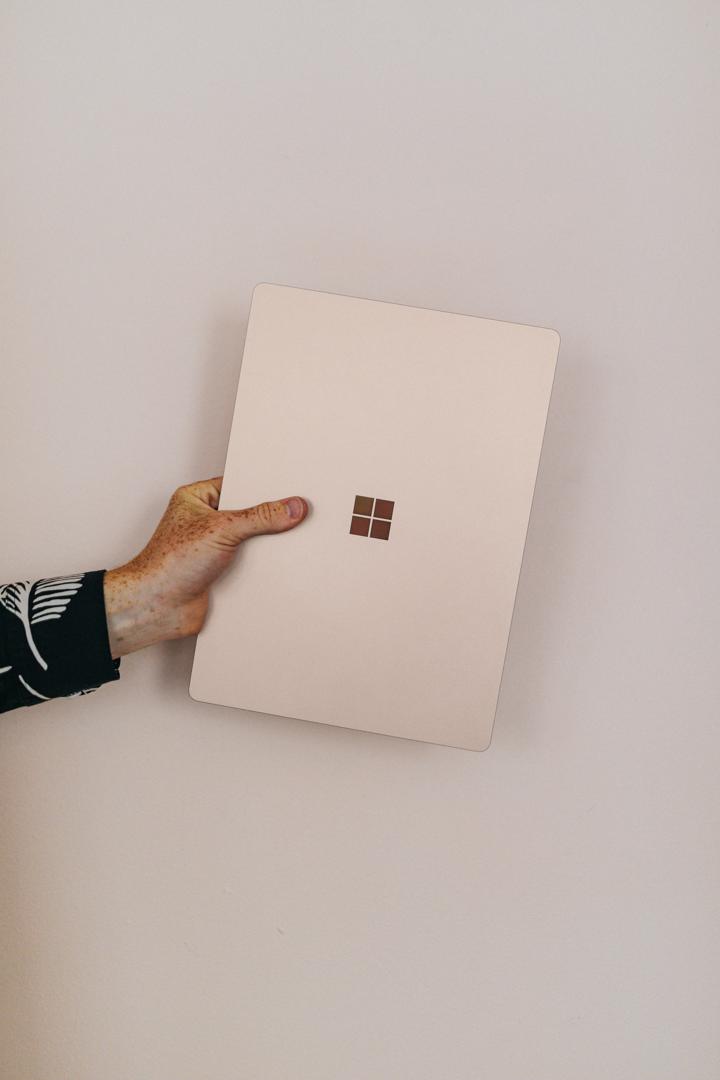 One thing is for sure, Covid-19 has brought and will continue to bring its share of change. Particularly concerning the importance of remote work for businesses.
Now, a challenge for companies is to identify the right tools to provide to employees to ensure work from home efficiency.
Of all options available, the Microsoft 365 suite has probably the most diverse library of applications. With each tool having its specific functions. However, it can be challenging to figure out which fits your business's status quo.
Here are our top 5 of best Microsoft 365 remote work tools:
1. Teams
Looking for a work hub to boost your team's productivity? Meet Teams, the Office 365 team communication and work app.
Teams is a very user-friendly video communication platform and is much faster and more efficient than email for internal collaboration.
The application allows you to maintain a personal connection with your colleagues and get work done. From Teams, you can work on files shared from SharePoint, and access your OneDrive documents, without having to search through anything.
The Shifts functionality also allows you to manage employees' shifts or put important events in everyone's calendars!
Something you didn't know:
You can invite your customers and external contacts in Teams to communicate, transfer documents and schedule virtual meetings.
You can also use Bliinx to quickly access all communications with contacts across your Teams channels and Outlook!
2. OneDrive
With the new reality that is remote work, seamless document sharing and access have become a forefront issue for businesses.
OneDrive lets you store all your documents in the Microsoft cloud. Allowing you to save your documents on a secure and external database but also access them from any device.
The application also lets you share document access with coworkers, either in read-only, comment or edit mode.
OneDrive is perfect for centralizing your documents like Excel, Word, PowerPoint and more, all in one place.
Something you didn't know:
To avoid losing documents you receive on Outlook, "right-click" on attachments and select "Save to OneDrive". The document will automatically be transferred to your OneDrive account.
3. SharePoint
Remote work doesn't necessarily mean individual work.
SharePoint allows you to create customizable internal websites where you can share with team members documents, internet links, relevant work articles and documentation. Think of it as a Wikipedia page for your work.
Your SharePoint page also enables you to follow an activity feed related to your project. Like OneDrive, you can set the access level to resources you publish.
SharePoint allows you to save time by directly downloading the material you want to share on the platform rather than send emails or share it with each person individually on OneDrive.
Something you didn't know:
SharePoint not only allows you to create an intranet site but also offers the possibility to create your external company site and manage it from SharePoint.
4. Planner and To Do
Even though we said top 5, we couldn't separate Planner and To Do. By not being physically at the office, it'll be hard for most people to stay focus, organized and plan their work.
To Do, previously called Wunderslist, lets you create and organize your own simple to-do lists. By the due date, importance or relevancy.
No time to respond to an email? No problem! Flag the message and it will be directly added to your To-Dos!
You can also sync tasks directly to Planner, allowing you to stay on top of your projects.
This brings us to Planner.
Planner is to SharePoint what To-Do is to OneDrive. Planner allows you to organize and plan team projects. The application will assign tasks to different members and lets you follow everyone's progress.
Several types of combinations and views are possible, depending on progress level, due date, importance, labels, etc. The application integrates with Teams, To-Do and Outlook, which makes managing your projects even more efficient and complete.
Something you didn't know:
Planner offers the possibility to share tasks plans with external users, which can be extremely helpful if you are working with external contractors or consultants.
5. Yammer
Ask anybody, and they'll tell you that the work environment and culture is the most important aspect when it comes to choosing between jobs. With remote work, it'll be much more difficult for companies to maintain a vibrant internal culture. Yammer can help.
See it as a mix of LinkedIn and Facebook. You can use it to share important messages or simply chat and share GIFs with your colleagues.
Yammer also allows you to get quick answers to your non-work-related questions; just post them. It's also possible to split Yammer by office if your business runs across multiple locations.
Something you didn't know:
Make sure you set up a community manager to keep a high level of engagement and interaction within employees.